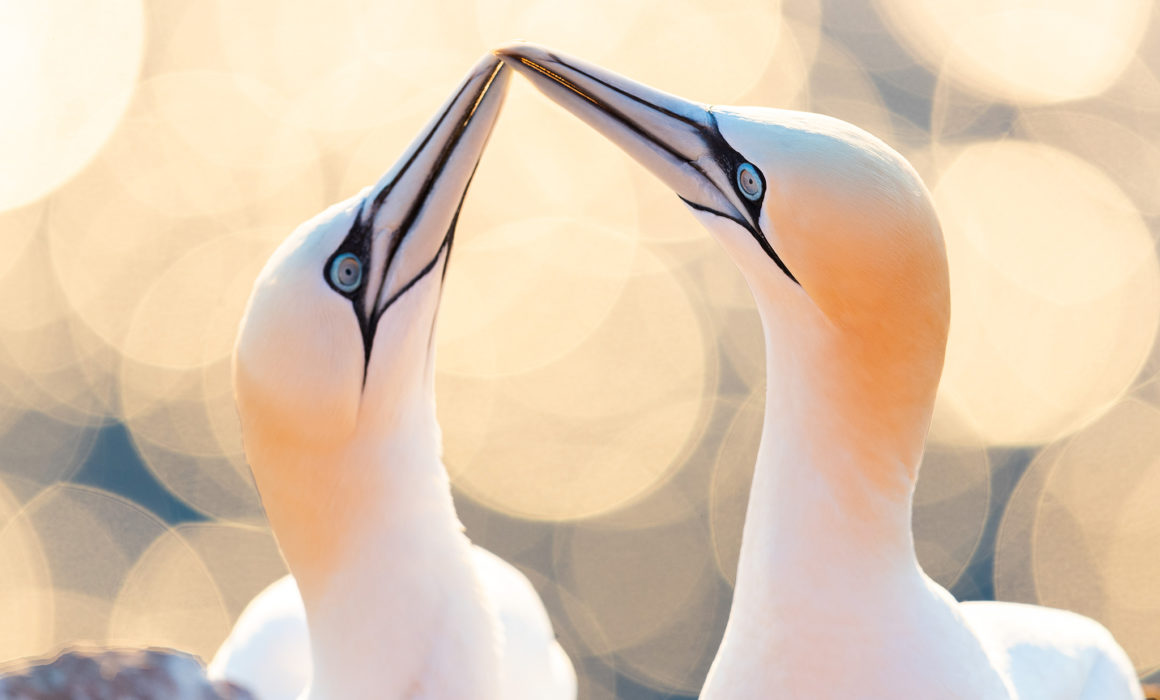 20170402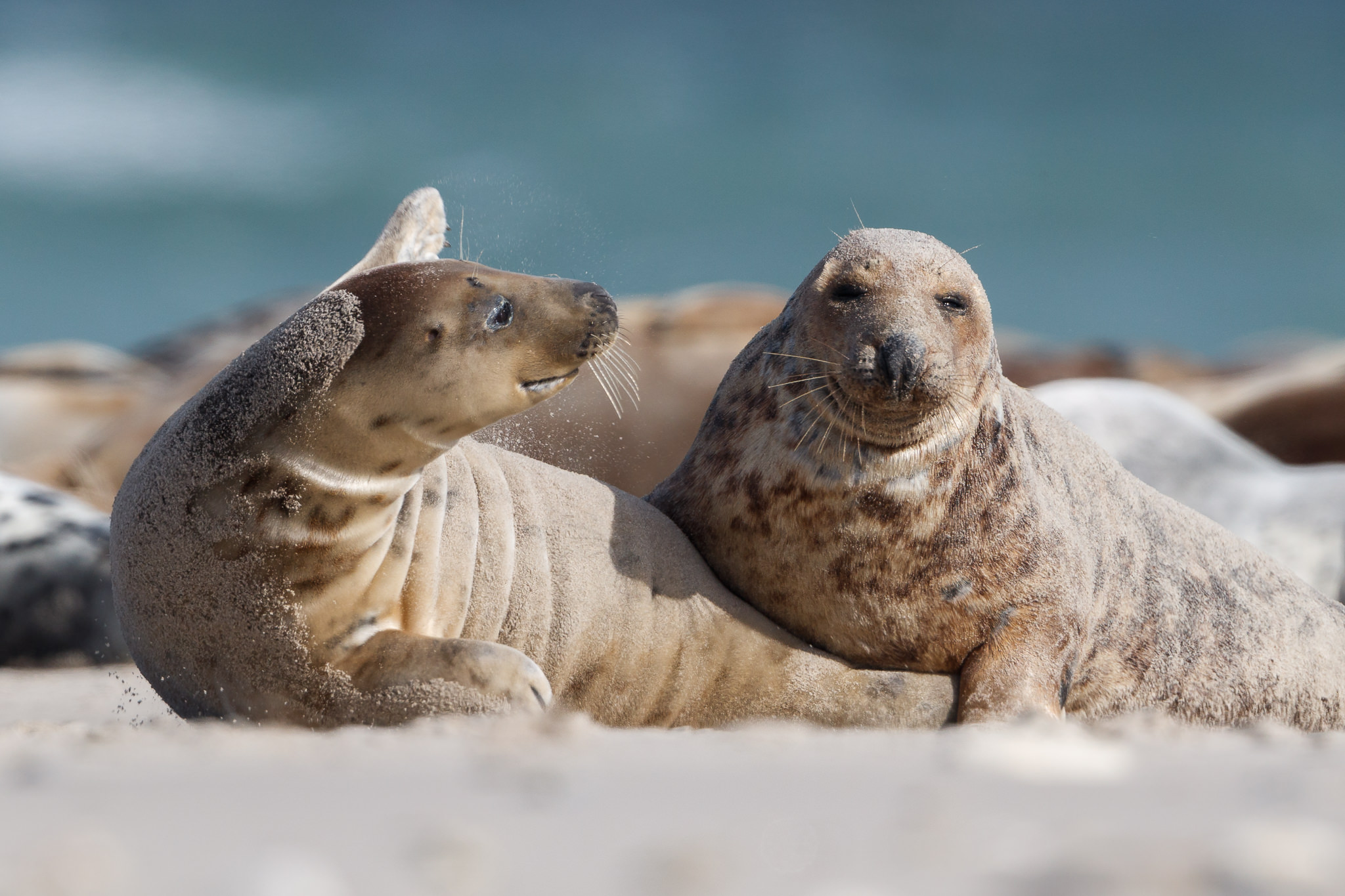 Meet wild animals with your camera
Along with my observations of birds, reptiles and mammals I was able to make experiences in wildlife photography in the past years (go to the wildlife gallery). Important behaviors and technical approaches I summarize in this article. For my test of long focal lengths Canon supported me with rental equipment. Everything I write here is my personal opinion and experience. Have fun!
Chapter Overview:
Preliminary notes | Sustainability | Methods | Approach | Equipment | Summary
Preliminary notes
I find happiness by staying in the open nature, waiting for encounters with animals and with the loneliness as well as peace that comes with it. When I ran into a smooth snake (Coronella austriaca) in 2009, I was fascinated by them and curiously became a member of the Amphibian and Reptile Conservation Society in Thuringia shortly after, which revealed the fauna to me in a completely new level of detail. Some years later, when my father showed me his enthusiasm for the world of birds, I began to accompany him on several journeys. This way I got to know different species and their ways of life. This is the basis and my approach to the subject of wildlife, which I have been dealing with photographically ever since.
Sustainability
As a result of human actions, the planet is signaling to us more and more clearly that it is changing – be it through emissions into the atmosphere, the progressive conquest of nature or excessive tourism. Today, if we travel by car to a nearby nature reserve or by plane to a Greenland workshop, we need to look at our own ecological footprint to see if it is proportional. Consumer behavior is about all of us. We only have a chance to survive in the long term if we work in harmony with nature.
To see wild animals and to work with them adequately we need knowledge of species and habitats. Only if we inform ourselves extensively beforehand, it can be ensured that our photographic work is more useful than harmful. Due to the increasing number of photographers converging via GPS coordinates, it is becoming more and more difficult to preserve the remaining habitats and retreats of the animals. In the best case we organize wildlife photography (a) in the close vicinity with (b) personal contacts and to pass on not well-known locations only rarely or not at all. So, we can't go everywhere. There are legal bases that we should know: Who is the landowner / user; which guidelines are applied; which plants and animals are protected on site and why; what can be entered and flown to? A conversation with the local nature conservation authority costs little time and effort. We get to know the special features, history, interest groups and species of the place very quickly. With our approach we decide whether we want to be part of the solution or part of the problem.
Methods
Encountering animals is a question of method. Depending on what we know about flora and fauna, we are either mainly (a) exploratory or (b) documentary. If we are constantly in motion or get to know a new area by driving or walking, we will (rather coincidentally) encounter animals along the way or at a distance / when fleeing. In order to observe e.g. birds and mammals (with regionally different escape distances), a so-called hide is much more effective. This can be an observation hut, a floating hide, camouflage tent or clothing. This way we can wait for undisturbed animals at a concrete place.
A first excursion gives an impression of the place. Besides the knowledge, it depends on our intuition according to the motto "right here I would feel comfortable as a lizard". For the second visit we consider a promising observation time window. Now our patience is needed, because waiting can take several hours or days with recurring visits. If we can conserve the joyful anticipation of the animal encounter for a longer period of time, we will soon be rewarded with the first images. Basically, the following questions are important:
Which species …
to be found in our environment …,
how do we meet them within range of our camera
and what can we do to protect their presence?
EF 600 f/4L IS II USM Samples
Approach
Respect for nature is the most important rule for sustainable wildlife photography. Furthermore, there are different photographic approaches and schools. One example is the GDT (Society of German Animal Photographers). We can ask ourselves:
Do we want to photograph flora and fauna with an authentic / documentary claim?
Should our photography consider the influence of humans or should there be no human-made objects in the scene (e.g. power lines, pasture fence, brick wall)?
May we attract / feed the animals to be observed? Are construction measures necessary for the photographs?
What role does the relationship between humans and animals / humans and nature play in our pictures?
To what extent is the artistic alienation of our picture allowed? Are we allowed / do we allow ourselves to remove or add individual parts of the picture?
Do the pictures have to be created as "one shot" or are recording techniques such as focus stacking, panorama, HDR etc. allowed?
Equipment – the agony of choice
There are very different animal photographers. Some just want to bring home a nice shot from their walk through the park. Then a compact camera or even a modern smartphone including macro mode/tele lens is already well suited. Others, for instance, are dedicated to biodiversity and are looking for one species after another. For so-called "birding" a bridge camera like the Nikon P1000 with a handy 3000 mm (125x zoom) is an ideal tool. However, if we want to take a closer look at the dynamic range of the image sensor, raw formats and correspondingly high-resolution print products, you will quickly need the large, low-noise full format sensor (or even larger). All of my following considerations are intended for the latter.
After experimenting with a few lenses over the years (like a cheap Sigma 70-300 or even pretty sharp Tamron 180 Macro) I started working with the Canon EF 100-400 f4.5-5.6L IS I / II USM (both versions) and the EF 1.4x III and 2x III Extenders (from 2015 until today) as my daily driver. Since 2009 I was always using one or two Canon camera bodies (evoluting from EOS 450D to 50D to 5D to 5D Mark II and finally to the current set with EOS 5Ds and EOS 1D X).
The choice of lens and camera is directly related to your type of photography and its conditions. If I prefer to photograph insects for instance, I choose a tele macro with a low minimum focusing distance and a camera with a flip-up display. With mammals and birds I often had to realize that 400 mm was not enough because of the comparatively high escape distance. So, I wanted to try longer lenses on full frame. I was especially fascinated by the large fixed focal lengths with constant aperture and outstanding bokeh. In June 2016 Canon lent me the huge EF 800 f/5.6L IS USM for a trip to North and Baltic Sea in Germany / Denmark. One year later in March 2017 they supported my initial trip to Heligoland by sending me the current flagship EOS 1D X Mark II together with the EF 600mm f4L IS II USM for a test. Many thanks to the Canon Professional Service for their support! I summarized both tours as showreels with each lens. Have a look:
When testing these large lenses, the first thing I've noticed is their weight. While the EF 800 and 600 lenses weigh 4.5 and 3.9 kg each, the 1D X Mark II with a magnesium alloy body, large battery and portrait format grip adds another 1.3 kg. In this combination I've worked with 5-6 kg. Inevitably, I can't hold that free for long. Simple tools – like the bean bag – are advisable. For my test I bought a gimbal (Benro GH-2) to be able to work more freely. The camera and lens are aligned to their center of gravity via the tripod clamp. This means that I can simply release the camera on the tripod. Gimbal with 1,5 kg and – in my case – a Manfrotto aluminum tripod with 2,5 kg lead to a 10 kg combination for this type of photography (if I cannot work with the bean bag for the planned motive). With backpack, second lens, backup camera, batteries and other accessories 15-20 kg are easily reached.
The strains of carrying are worthwhile, if you bring the equipment to a concrete observation place / hide. Advantages that I see in this combination:
Build quality: Weather, dust, rough terrain can do little harm to these cameras and lenses. They were built for use under adverse conditions.
Longer working time: Thanks to the outstanding sensor, image stabilization and aperture f/4 or f/5.6, you can get printable results even in twilight.
Extender compatibility: If you need to get closer, the open aperture offers the possibility to use 1.4x or 2x converters. At 1200 mm all focal points can still be used.
Fixed focal length bonus: Maximum sharpness and contrast
Seperation: Make objects stand out from fore- and background at lowest depth of field with stunning bokeh
Focus Preset: The possibility to store the focus e.g. on a branch as a landing spot of the hoped-for bird, in order to concentrate the focus just in time on this point at the touch of a button.
Disadvantages that I see:
Volume: My 1D X is very loud. With the 1D X Mark II this has improved a bit, although some animals still look around to see where the "chattering" comes from (today's mirrorless cameras work completely silently with the electronic shutter).
Missing mobility: with such large and heavy cameras / lenses I have to plan (e.g. when checking in luggage at the airport) and am much less mobile than I could be with a comparatively compact 100-400 zoom lens or 180 macro.
This estimation mainly concerns wildlife photography with hides. If we are photographing animals with hardly any escape distance, e.g. seabirds on the beach or a snail on the road, other lenses up to ultra wide angle will become interesting.
EF 800 f/5.6L IS USM Samples
Summary
If we want to deal with wildlife photography in detail, many questions arise, which I could only touch on in this short article or which I have not yet spoken about at all. Therefore, this list has no claim to completeness:
Acquire knowledge: Which species are we interested in? Where do they occur? OR Which landscape / which area are we interested in? Which animals live there? How can we get there / how can we get close to the animals? Who do we have to address and how do we get further knowledge?
Sustainable work: How threatened is the species? Which other species do we affect through our photography? What can we do to protect them?
Planning and preparation: Obtain permission (if necessary), conduct a first ascent of the site and map possible points of interest. Once we know what we are looking for, we can determine the location, time and area to be photographed. Accordingly, we choose cameras, lenses and accessories. For long telephoto exposures, we don't shoot in the middle of the day because of heat haze (prefer morning and evening hours).
Conception: Now, creativity is needed. In which situations do we want to photograph the animal? What do we find exciting? What is unusual? Which elements of the foreground or background can we sensibly integrate?
Flexibility: Does our image composition improve when we try out new perspectives? Is our current location already ideal or do we perhaps find a better view (spatial horizon)? Are there any other species in the meantime? What happens just beyond the viewfinder or can be expected in the next minutes, days or even in the course of the year (e.g. bird migration) (time horizon)?
The suffering: If we want to get the ideal shot, we have to suffer – that could be the motto. Wildlife photographers are especially characterized by calmness and endless patience. This also includes taking uncomfortable positions "in the dirt" and holding them for a longer period of time (e.g. ground or frog perspective). Nowadays technical tools (e.g. light traps) can automate some work processes. However, this does not work in all shooting situations.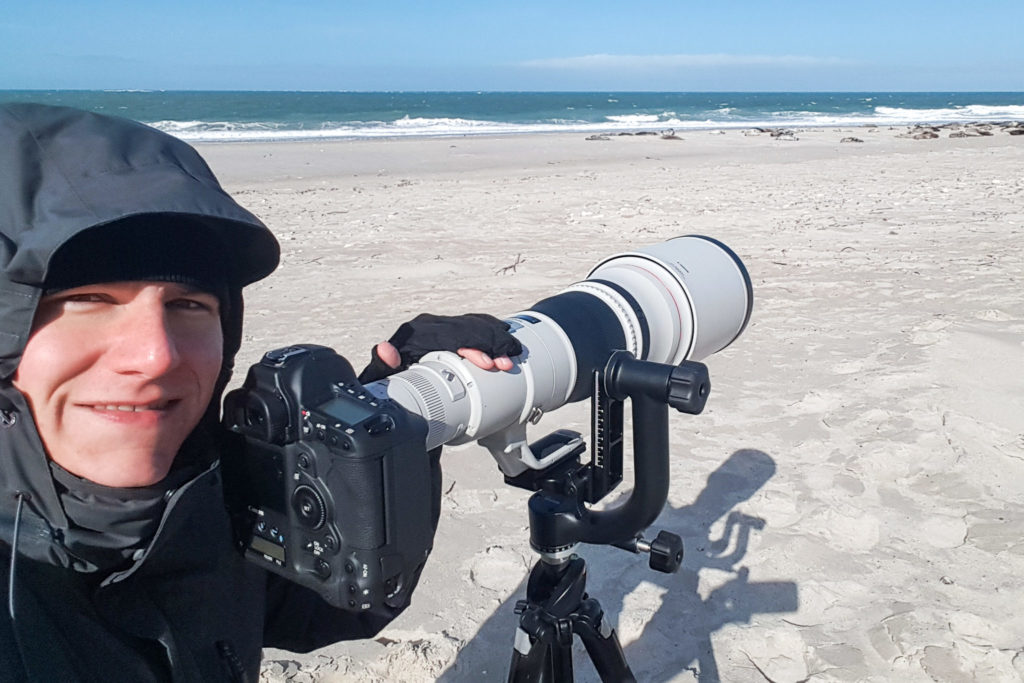 I hope you enjoy discovering wildlife photography. Maybe these points have helped you a little bit. Write to me if you have additions or if you want to share your own experiences! Best regards Marco Rank